The fundamental purpose of an electronic queuing system is to optimize productivity, allocate resources accordingly, and customer satisfaction. In the fast-paced life, we experience today, queuing for longer than you have to, is a thing of the past.
Any customer-facing industry can benefit from the use of real-time queue monitoring. It allows you to respond to customer demand in real-time, increases customer loyalty and satisfaction – and it allows for your staff to work more efficiently. The tracking of data allows companies to predict future trends and overall performance.
Not only do long queues deter customers but it affects your company's profitability. Not to mention that the investment into a real-time queue monitoring system serves as a fantastic advertising platform. Let's look at some of the key features and benefits of real-time queue monitoring systems.
Promote Customer Loyalty
Yes, a real-time queue monitoring system can do exactly that! Simply because it creates a pleasant shopping experience, in which the customer is more likely to return and spend more, overall.
A real-time queue monitoring system enables you to enhance your service delivery, which gains greater customer satisfaction. By improving your customer satisfaction in your store, you will more than likely gain the loyalty of your customer. This allows you to increase the overall profitability of your business.
Across the board, communication is streamlined by a real-time queue monitoring system – benefiting several business areas simultaneously.
Improve Staff Relations
The benefits of a real-time queue monitoring system are practically endless. It further enables you to improve staff efficiency whilst enhancing staff satisfaction. Which is vital in any business. As your staff have real-time data available and can anticipate their workload in real-time, they can adjust accordingly.
For example, a real-time queue monitoring system makes it possible for you to predict when your peak times are. You can allocate staff accordingly and streamline the entire process.
Attainable Customer Data
It's no secret that data is the most valuable commodity. It's no different for your business. Investing in a real-time queue monitoring system allows you to attain valuable customer data that you can use for several purposes to ultimately increase your business revenue.
By predicting your customers' behavior, trends and expectation, you can mold your business accordingly, which gives you greater control over all your business affairs. Furthermore, you can reduce operational costs using the data gathered by your real-time queue monitoring system.
Varied Services
There is a real-time queue monitoring system that will work for your specific industry. From retail stores to call centers and online business platforms – there is an electronic system that will give your business all of the above benefits.
Real-time queue monitoring systems can be incorporated with ticket dispensers, digital signage displays, and calling units. Each offers its own set of advantages. Speaking to a representative will help you determine the best system for your business.
Invest in Your Business
Choosing to incorporate a real-time queue monitoring system into your business is an investment. It will serve advantages across many spheres of your business and most importantly, it will increase your business revenue.
If you would like to enhance your customer satisfaction, increase staff efficiency and streamline the processes of your businesses – contact us today!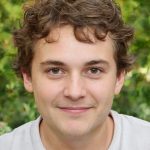 Skydiver, tattoo addict, guitarist, Eames fan and screen printer. Producing at the intersection of minimalism and sustainability to create great work for living breathing human beings. I'm a designer and this is my work.